Hiking with your dogs is one of the best forms of exercise whether you are a human being or a dog. Dog owners, in particular, find it exciting to plan hiking trips with their dogs. Having these four-legged companions by your side makes the trek better.
Before you bring out your hiking gear and pack your bags to start hiking, here are some things you need to consider. Preparation is always the key to ensuring your canine is all up for a long hike.
Dog's Health
Hiking with your dogs brings excitement, but there are some risk go along. Before heading out to the wild, you need to make sure your dog is healthy! The same goes for you too.
It would be best to consult your vet before you decide to go hiking with your canines. There are some things you need to consider as far as your dog's health is concerned.
Fitness Level
Vaccination
Immunity
Your canine's fitness level is definitely one of the things you should consider when planning for a hike. Dogs which are very young, those that are less than one year old, are not suitable for strenuous walks in the wild. Young bones are still undeveloped, and if you are in doubt, consult your vet if your pet can go hiking with you.
Unlike in urban areas, the environment is different in the wild. Your pet might need additional protection, and vaccines might be the most helpful tool in these circumstances.
Training
Any dog over 40 pounds makes a good hiker. Medium and large breeds are particularly easy to take to the wild. Small dogs could still accompany you when you are interested in exploring the wilderness.
However, these dogs might find trails more difficult since they need to take more steps to arrive at their destination. When your dog only walks around the block, hiking for several miles can be a big challenge.
Start with short hiking trips should be your priority. Do not jump to long trips right away. Short walking trips can help train your dog for a harder trail –the same goes for you too.
Walking is not the only thing your dog needs to get used to. You also need to make sure your canine is used to wearing a leash and in staying on the trail.
Your canine's demeanor and behavior are also important –you need to make sure your dogs can follow simple commands. If you have a dog that will not listen to you, you could disturb other people who are hiking.
Doggie Gear
You are not the only one who will need the right gear when you are out in the wild. Your canine will also need to wear the necessary gear to reduce injuries.
Great shoes are important for your dog's when you are planning to go for a hike. These booties will protect your dogs from getting hurt while following the trail.
It's essential to help your dog get used to this since this will help protect them from thorns and sharp rocks along the way. You may also want to toughen up your doggie paws too.
Aside from boots, you also need to have a towel so you can wipe off the mud of your doggie's paws. This would be handy as well since it would allow you to wipe the mud off your doggie's paws especially if you are going camping. Muddy paws inside the tent can be annoying and you don't want that.
Lastly, you need to prepare a first aid kit for your dog. Your vet will not be hiking with you and you are not in the comfort of your own home. This means you need to have everything ready just in case something happens to your canine. It's always better to be safe than sorry.
Reminders for Your Upcoming Hike
Before you even decide it's time to hiking with your dogs, it is important to make preparations. What do you need to prepare?
Here's a list you can consult so you would never miss anything.
Check Rules Concerning Dogs​
Hiking is not just about you and your dog's readiness, there are also rules set by law. When you are hiking, be sure to check the place where you are planning to go hiking to see if your dog is allowed in the vicinity.
To avoid getting disappointed about a canceled hiking trip, it would be better to check everything in advance. Natural parks are usually strict when it comes to dogs and while some allow dogs, all dogs are required to wear a leash.
The best thing to do is to call up the park or check their website to see if they allow dogs in the park.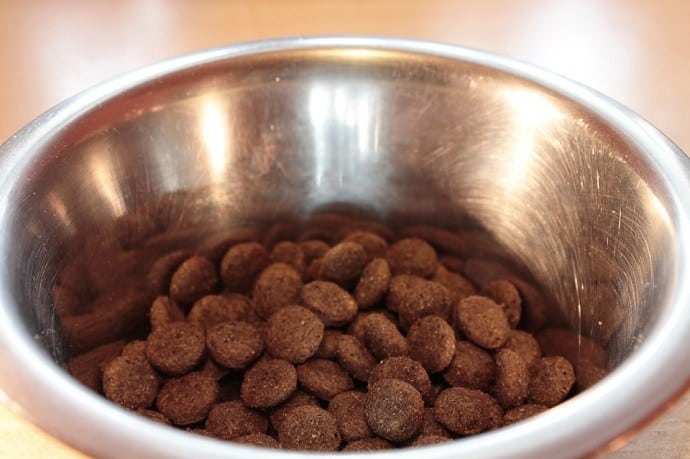 Give Your Dog Enough Food​
Before everything else, here's a rule of thumb: one cup for every 20 pounds. Hiking will be a strenuous exercise for your dogs, and they need more than their usual food. You might need to increase your canine's consumption by 50 percent when you are preparing to go on a hike. It would be best to give your dog some food one hour before you go on a hike.
Keep Your Doggie Hydrated
When you are traveling with your pooch, you should avoid having your dog drink from streams and like –the water might be contaminated and it could harm your dog. This is particularly true for areas where there are a lot of cattle or campers. It would be better to bring your own water rather than risk contamination.
While traveling, be sure to give your dog water every 15 to 30 minutes. This is pretty much the same amount of time you will need a sip of water. So, just remember that if you are thirsty, your canine friend is probably thirsty too!
Get a Dog Pack for Your Canine
When you are hiking, it's important to bring your gear. The same goes for your canine too! Good thing there are dog packs that your dog can bring with him or her. Be sure to get a pack ahead of time so your dog can get used to it.
Since you are going to train your dog for the hike anyway, make sure to include the pack when you are training your dogs.
These dog packs could help your dog stay on track while they are hiking. Carrying a pack is equal to an added sense of responsibility for your canines which can be helpful while you are out on a hike. Of course, a pack means your dog will be carrying its own gear or at least most of it.
Follow the Leave No Trace Rule
There are certain rules you need to follow when you are out on a hike with your pets. This includes leaving no trace along the way – this could mean litter and poop. Peeing near bodies of water is a big no-no, too.
You need to be prepared to interrupt your dog when it is doing its business in the wrong location. There is a general rule that you should bury your pet's poop in a six to eight-inch hole 200 feet away from camping sites, trails and bodies of water. Abiding by this rule is a must
That's pretty much the basics when you are up for some fun in the wilderness. Be sure to take not of everything to ensure your hike will be an enjoyable one.